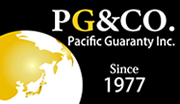 What is a Social Security Agreement?
It is a bilateral agreement between Japan and foreign countries aimed to prevent dual coverage of social security system and to avoid duplicate payments of pension insurance fees.
As of August 2017,Japan has signed this agreements with 20 countries of which seventeen countries have already effectuated it.
Countries implementing this agreement
Germany, United Kingdom, Republic of Korea, United States, Belgium, France, Canada, Australia, Netherlands, Czech Republic(*), Spain, Ireland, Brazil, Switzerland, Hungary, India, Luxembourg, Philippines
Countries that are now under preparation for implementation
Italy, Slovak Republic
Some parts of the contents of the agreement can be handled differently depending on the systems of the country with which Japan has concluded it.
If you are from the above mentioned countries and receive the lump-sum withdrawal payments, you will no longer be able to sum up the coverage period for the basis of the payments entitlement.
Even if your country is included in this list, the application for lump sum withdrawal payments itself can be made.
For more infomation
Telephone Consultation03-5453-6931
From Overseas +81-3-5453-6931

(weekday : 10:00 - 18:00)
(Available also on Saturday : 11:00 - 17:00)

E-mail Formclick here
We can provide you an efficient guidance,
if you tell us that you read this page.
PG Group
Partners
Related Services