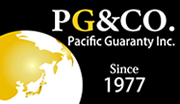 What is Pension LUMP SUM Withdrawal Payments for non-Japanese?
Those who do not have japanese nationality and who meets certain requirements can claimed a lump-
sum withdrawal payments of National Pension / Employees Pension
LSWP amount for Employees Pension is subject to taxation
income tax equivalent to 20% of LSWP amount can be claim by applying for tax refund at a tax office in
japan.
PG licensed tax accountant(PG Tax Accountant Corporation)can also handle the tax refund procedure on your behalf(Tax Agent/Representative) 
Also, those who have paid income tax (including resident tax ) in Japan can apply for a tax refund, if they have supported their family overseas financially. (Different from income tax of Lump-Sum Withrawal Payment)
For more infomation
Telephone Consultation03-5453-6931
From Overseas +81-3-5453-6931

(weekday : 10:00 - 18:00)
(Available also on Saturday : 11:00 - 17:00)

E-mail Formclick here
We can provide you an efficient guidance,
if you tell us that you read this page.
PG Group
Partners
Related Services