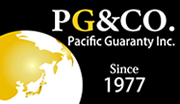 Does income tax withheld from a lump-sum withdrawal payments can be refunded?
In order to receive the income tax refund, you need to appoint a "Tax Agent" to submit a "Notification of Tax Agent" and to make the refund application on the grounds of taxation on retirement income at the taxpayer's option.
The three cases are stated below.
Application for refund of both a lump-sum withdrawal and 20% income tax charged on it
Application for refund of a lump-sum withdrawal alone
Application for refund of 20% income tax after completing B by yourself
※1 Labor and Social Security Attorney is responsible for refund of a lump-sum withdrawal payments, while Tax Accountant for refund of income tax.
※2 Application for the Income tax refund deducted from the Lump-Sum Withdrawal payments is valid for 5 years.
For more infomation
Free Call
0120-996-771
(weekday : 10:00 - 18:00)
(Available also on Saturday)
We can provide you an efficient guidance,
if you tell us that you read this page.
PG Group
Partners
Related Services