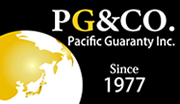 How to process the application for lump-sum withdraw payment?
Necessary documents
1. Photocopy of passport
*Pages showing last departure from Japan, name, date of birth, nationality, signature and status of residence
2. Documents that can be confirmed that you are not a resident of Japan
3. Documents showing 'name of bank', 'branch', 'account number' and 'the account holder' which can identify that the account is yours
A certificate is needed in the box of 'stamp of certificartion of bank account' in case of the certification which bank had issued
4. Pension handbook
In case of national pension, after handing all of these documents, the 100% of lump-sum withdraw payment will be transferred to your account you specified.
(National pension is not subject to income tax)
In case of employees' pension, the 20% will be taxed and the 80% will be transferred.
However, 20% income tax refund, thereof, can be applied limited to 5 years.
It will take about 3 to 6 months to be paid the lump-sum withdraw payment.
We will not bear the charges for mailing as well as remittance charges.
The lump-sum withdrawal paymentamount or tax refund will be transferred from Japan by international currency.
If you designated a Japanese bank account, it will be transferred by Japanese Yen.
For more infomation
Telephone Consultation03-5453-6931
From Overseas +81-3-5453-6931

(weekday : 10:00 - 18:00)
(Available also on Saturday : 11:00 - 17:00)

E-mail Formclick here
We can provide you an efficient guidance,
if you tell us that you read this page.
PG Group
Partners
Related Services