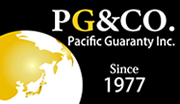 What are the Conditions to claim the Lump-sum withdrawal payments ?
Those who are non-Japanese
Those who have Japanese public pension coverage period for

6 months or longer

Those who do not meet the receipt qualification of old age pension.
(Those whose

coverage period do not reach 10 years.

)
Therefore

those who have joined the public pension for more than 10 years (120 months) cannot claim a lump-sum withdrawal payment.

Those who have never been entitled to Disability pension.
Those who are not subject to any foreign laws designed to provide the benefit plan equivalent to Japanese Pension System.
Those who do not have address in Japan (within two years since they become non-resident in Japan)


However, application for tax refund is limited to 5 years
For more infomation
Telephone Consultation03-5453-6931
From Overseas +81-3-5453-6931

(weekday : 10:00 - 18:00)
(Available also on Saturday : 11:00 - 17:00)

E-mail Formclick here
We can provide you an efficient guidance,
if you tell us that you read this page.
PG Group
Partners
Related Services